Schools braced for head lice invasion - Reports the Guardian


Plastic combs do not have enough tension to draw the eggs down and off the hair. Head lice are not worried about economic status, nor do they care about creed, colour or type of hair. If 96% of treatments do not work on head lice - not prescribing them will make no difference. In our opinion schools need to start supporting parents more and opening up lines of communication to embrace a new culture of "no shame".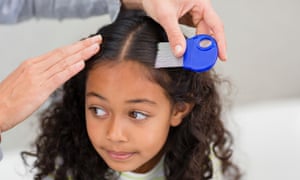 Schools are facing a big rise in the number of head lice outbreaks this winter as a result of a "shortsighted" government policy that will hit children from low-income families hardest, teachers and head lice experts have warned.
A change in NHS England guidance, rolled out over the summer as a cost-cutting measure, means GPs are now routinely prevented from prescribing any treatment for the parasites. Head lice are likely to become increasingly prevalent in schools over the next six months as a result, the health charity Community Hygiene Concern predicts.
"More children and their families will have head lice in the future. That's just common sense. Not everyone can afford to repeatedly buy head-lice treatments, which are very, very expensive and can be ineffective," said spokeswoman Frances Fry.
Advertisement

In 2016 a US study found 98% of head lice had developed resistance to most over-the-counter remedies, and a UK study of 200 children found nearly half had been infested with head lice in the past five years – significantly more than the 2% to 8% estimated to have experienced nits in the past. Repeated infestations are now common, according to the British Association of Dermatologists.
Demand for treatments typically peaks in autumn when children return to school, and the charity says GPs would usually prescribe hundreds of its Bug Buster kits at this time of year. The kits – a set of four specially designed nit and louse combs – cost the NHS just £4.92 each, can be repeatedly used by an entire family for up to a year and in clinical trials were found to be up to four times more effective than the more expensive chemical treatments sold over the counter.
However, since GPs were told to stop routinely prescribing treatments for head lice, the charity estimates that prescriptions have fallen by 90%.
"We have spent the last 23 years supporting the NHS. If we are not here to help in the future, that will have a big impact on the health of the public," said Fry. As well as providing the public with Bug Buster kits on prescription, the charity offers a free helpline for parents on how to deal with head lice and provides teachers with advice on how to tackle widespread outbreaks in the school community.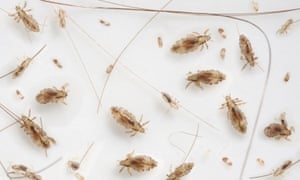 In the near future, schools will be inundated with complaints about head lice, Fry predicts. "Children whose parents cannot afford the treatments will be victimised and bullied. Poorer children will be looked down on for causing the problem, and all the judgments and stigmas about nits will return."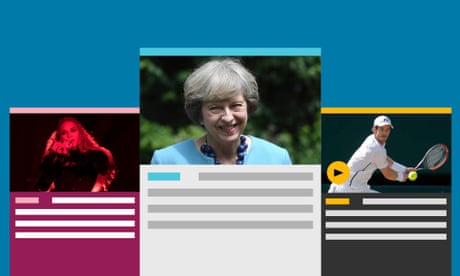 Guardian Today: the headlines, the analysis, the debate - sent direct to you
Read more
Teachers are also worried that they will see more frequent infestations in their classrooms this year – and that it will be the children from low-income families who suffer most. Dr Mary Bousted, joint general secretary of the National Education Union, said: "This is a shortsighted policy that clearly hasn't been thought through. If parents cannot get free prescriptions from their doctor, many will struggle to pay for over-the-counter head lice treatments and will struggle to treat their children. As a result, schools will likely have to deal with more frequent and harder to control outbreaks."
Head lice are big business, with "lice clinics" charging up to £400 for two removal sessions. Over-the-counter remedies can cost as much as £13 for a single application, and it's usually necessary to repeatedly treat the whole family.
Fry said some pharmacy chains had declined to stock the charity's Bug Buster kits. "Pharmacists generally prefer to repeatedly sell more expensive treatments to customers, along with their own untested nit combs. It's more about profit."
An NHS England spokesman said: "The NHS will always seek better value for taxpayers. GPs do not prescribe items that are easily available over the counter at the local pharmacy. This will free up to £100m to reinvest in better mental health, cancer and A&E services. Clinical experts advise head lice can be safely and effectively treated by wet combing, with chemical treatment only recommended in exceptional circumstances."
Dr Louise Fearfield, clinical vice-president of the British Association of Dermatologists, said: "Although head lice treatments are an area where the NHS can make savings, GPs should be encouraged to exercise their discretion when the wellbeing of a child or adult is at risk. When considering treatments, we recommend wet combing over chemical treatments, as some lice are now resistant to the insecticides used to treat them."